Shipping Cost estimates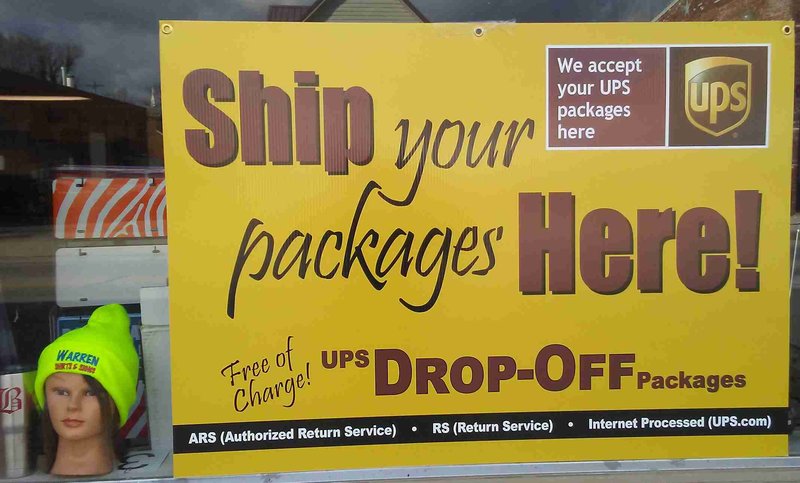 We are now an Authorized UPS Package Express Center. We accept Free of Charge any pre-paid and labeled UPS drop-offs.
We also offer a full range of Packing and Shipping Services and Supplies for sale, for those times when you need to ship, but dont have a proper box, or need to re-enforce your package. We DO NOT Charge for the use of Shipping Tape!

 Hours 10-5 Mon - Fri.  The  UPS Daily Pick Up: Driver has a window to pick up at our location from 3pm - 5pm.
If you want to be sure your package goes out the same day, please drop off before 3pm. We abide by all Rules and Regulations given to us by UPS Corporate, Package Express Centers and reserve the right to refuse any shipment.
Click on Link  To Track UPS Packages